Federal Family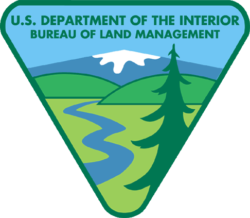 Some months ago at an industry conference, a mid-level staffer in one of the federal bureauracy's ABC agencies revealed what few such employees have ever acknowledged.  In describing inter-agency communications and joint actions, this official freely and often referred to the federal "family."
In a room full of oil and gas Government Affairs practitioners, heads jerked upward and knowing glances exchanged.  When asked about this concept, he freely volunteered that there is an understanding among agencies that they are all "family" and that advancing the agenda of one should be the goal of all.  Maybe so, but in the most recent administration there was an overarching goal – keep oil, gas and coal in the ground – whatever it takes.
From the EPA, to the BLM, Fish and Wildlife, DOJ, Forest Service and the myriad additional intersections extractive industries experience with federal bureaucracies and rules, a family of coordinated and aggressive opposition effectively retarded production growth in particular and the economy in general.
Early actions in the Trump administration give hope that the entrenched rulemakers and footdraggers can be excised from the "family."  The cozy relationships that brought "sue and settle," the direct line in hiring from NGOs to the EPA and back again and the attacks on state regulators as hapless or non-existent could end…or at least be greatly diminished.
A favorite old axiom posits that if you are able to survive what family and friends visit upon you, you'll be fine.  Eight years of the previous administration's friends and family were survived, never has a page-turning been as welcomed as that of January 20, 2017.