Oil and Gas Industry and Public Policy Veteran Announces Creation of PolicyWorks America, LLC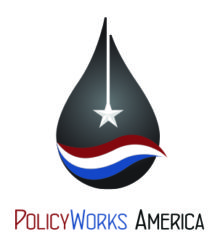 DENVER (March 1, 2017) – Jack R. Ekstrom, who recently retired from Whiting Petroleum Corporation (NYSE: WLL) as Vice President of Corporate and Government Relations, has launched PolicyWorks America.  The Denver-based consultancy specializes in advocacy for conventional fuels and energy production, creation of winning political strategies and advancement of corporate communication objectives.
"Retirement certainly doesn't mean what it used to," says Ekstrom. "I'm gratified to have successfully executed multiple projects on behalf of Whiting, and the advocacy for the oil and natural gas industry I championed as a result. But the new freedom of working independently for multiple clients is invigorating. Plenty of work remains to ensure the United States capitalizes on our abundant natural resources in balance with protecting our environment."
PolicyWorks America will offer policy and regulatory strategy, firsthand government engagement at multiple levels, third party advocacy, branding and brand management, corporate communication strategy and audits, political campaign management, and communications services related to public lands issues and the Endangered Species Act.
"The craft and refinement of sound public policy requires diligent, sustained effort over time," said Ekstrom.  "Engagement on such public policy is essential to achieving your business goals.  There are a wide range of views on any issue of public concern.  There is no substitute for mature, clear-eyed, sensible, and objective rendering of problem identification and the attendant solutions. My hope is that I can share the benefit of my experience and insight in a new way."
Prior to his eight years with Whiting, Ekstrom served in management positions in corporate communications and government affairs for Pioneer Natural Resources (NYSE: PXD), Evergreen Resources (NYSE: EVG) and Forest Oil (NYSE: FST).  He was a Director of the Independent Petroleum Association of America, Chairman of the Western Energy Alliance and the Western Business Roundtable and a past president of the Denver Petroleum Club. Mr. Ekstrom has 40+ years of experience in the oil and natural gas industry. He holds a B.A. from Augustana College in Rock Island, Illinois and he completed post graduate studies at the University of Utah. He is an honorably discharged veteran of the U.S. Army.
# # #
Jack Ekstrom, Principal
PolicyWorks America, LLC
303.803.5465
Jack@PolicyWorksAmerica.com
http://www.policyworksamerica.com