Double Play! Jon of All Trades Exposes PolicySmith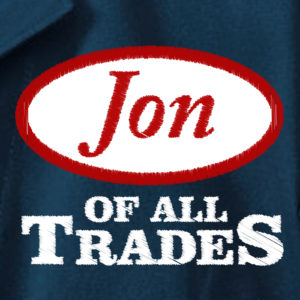 In a one-of-a-kind in the Energy/Policy arena, Jonathan Ekstrom the founder of Deft Communications (and son of the PolicySmith) interviews his father on the award-winning podcast Jon of All Trades.  In a 40+ year career in oil and gas corporate communications, Jack Ekstrom – your faithful PolicySmith scribe – has sat for multiple interviews.
This one is singular — the questions come from one who knows him better than all others combined.  His queries set me to thinking long and hard about the road traveled, lessons learned and wounds now healed.  From an inauspicious launch at ABC-TV in Denver, across a couple of industries and into the Oil and Gas arena, I can reflect on 40 years of industries battles, foibles, humiliations and even a victory or two.
I hope you enjoy this little time travel and introspection – courtesy of my proudest achievement, my son Jonathan.
This exercise motivated me to share some thoughts and experiences which will be upcoming in a series of essays and reflections on the media past and present, its role in banging the Greens drum and even a recommendation or two on quality sources for objective – even entertaining – scribblers who most times inspire yours truly to provide incisive, clear and meaningful commentary.  Enjoy the interview – and return in a few days for the next PolicySmith blog post.
You can find Ep. 146 featuring yours truly right here: http://www.jonofalltrades.us/ep-146-jack-ekstrom-founder-of-policyworks-america-my-dad/