A World View – Climate Hardball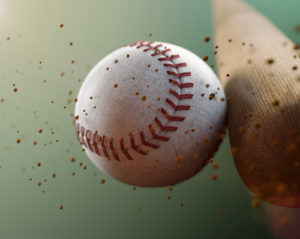 This is part three of a three-part series regarding climate change. Part I was published on Monday, March 27; Part II on Wednesday, March 29. To view all three installments, please click here.
While domestic push-pull of climate change and tax schemes are tiresome, and overflow with invective and drivel, the very real conflict of climate politics plays out internationally. The elements in play are as complex and dynamic as calculating climate and its vagaries – trade, emissions, global power plays and influence, market dominance, terrorism, political egos and realpolitik…to name a few.
Does climate change really matter in a world where radicals take their own lives, where governments brazenly murder opponents, where entire societies deny the right of another to exist? Climate seems like a pretty thin broth in contrast. In the US, climate is dismissed by many with the wave of a hand – "They can't even predict the weather, how can they predict the climate?" Public polling in the 2016 election campaign found climate concerns at or near the bottom of issues concerning most likely voters, much to the chagrin of true believers. Outside of major developed countries, who have the time and resources to be occupied with such things, the rest of the world's inhabitants are more focused on day to day survival. But their governments perceive a capital opportunity.  It costs "developing" countries little to sign on to global climate initiatives that are little more than wealth transfers.
The previous administration sought international approval by agreeing to non-binding "accords" that are long on promises and short on substance.  The most recent version included "promises" that China and India would try to reduce emissions at some point in the future – check back with them in several decades to see how they're doing.  Meanwhile other "major polluters" (the U.S.) would help those unable to meet targets.  The agreement to keep global temperatures from rising more than 2 degrees Celsius has been signed by some 190+ nations.  In the words of the agreement, "To reach these ambitious goals, appropriate financial flows, a new technology framework and an enhanced capacity building framework will be put in place, thus supporting action by developing countries and the most vulnerable countries, in line with their own national objectives."  All parties are to report progress and there will be a "stocktake" every five years.
The politics of climate change internationally are a serious matter. Regimes standing in opposition to the U.S. and its interests use every lever of power and influence available to alter the power/influence equation. In their calculations, every dollar the U.S. spends on climate follies, that's one dollar less to spend on defense, intelligence and technologies.  Every hour spent placating enviro extremists and handholding "most vulnerable" countries is an hour diverted from serious national concerns.
The PolicySmith is nothing if not a realist. The rest of the world does look to us to set the proper ecological example. The burden of dealing with a hyper-aggressive EPA, a sophisticated and well-funded activist enviro lobby drains energy and resources from international initiatives. The domestic opposition has a very real cost.  The energy and capital expended dealing with the fearmongers, the radicals, and hysterics takes a toll. Political opponents point to our domestic conflicts as evidence of our decay and double standard. Our efforts to reduce waste, advance affordable clean technologies and grow supply are worthy pursuits and laudable, but have no sway internationally.
A humble (truly) proposition – the U.S. might offer to the international community a proper ordering of conflicts which we intend to address – terrorism, armed conflict, disease, hunger, clean water, absence of power/electricity and the additional challenges facing "the most vulnerable." Should climate be foremost among these?  The U.S. can and should submit that climate concerns are not to be ignored, but that they take a place more in line with the imminent threat to human wellbeing. When it comes to climate, at least domestically, emotion trumps logic every time. For those suffering and dying now from privation across the globe, emotion aimed at those tragedies should trump everything.